Beaufort County NC Crime Stoppers
Crime Stoppers is a Crime Prevention Tool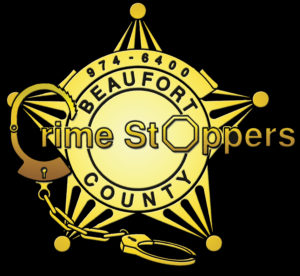 You can support Crime Stoppers by participating in fundraisers and by making donations!
Benefits Are Immense!
Safer Community to live, work, and for our children to play
Safer Schools for our children to learn and grow
Reduced Fear and Apathy
Fewer tax dollars spent on repair and vandalism
CA$H Rewards
About Beaufort County Crime Stoppers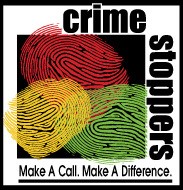 Beaufort County Crime Stoppers provides a valuable resource in helping law enforcement agencies take criminals off the streets, recover stolen property, and confiscate dangerous drugs. This is achieved by paying rewards to "tipsters" for anonymous tips that help solve crimes, make arrests, and recover stolen property and/or drugs. Beaufort County Crime Stoppers is facilitated by a volunteer civilian board. The Sheriff's Office provides a coordinator to answer the tip line and advise the board on the outcome of the tips received. Since the inception of Crime Stoppers in 1997, the organization has recovered over $800,000 in stolen property, weapons and drugs.
The Crime Stoppers program has enjoyed great success with the information received which has led to the arrest and indictment of those responsible for committing felony offenses, boasting an average conviction rate of approximately 95% on cases solved by a tip to the program.
Crime Stoppers is a partnership between the Community, the Media, and Law Enforcement.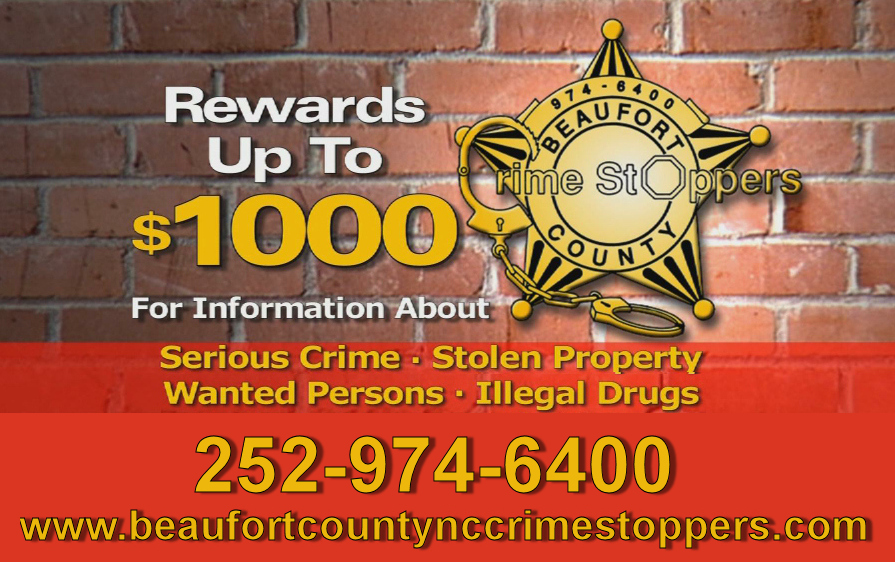 You can support Crime Stoppers by becoming a sponsor and having your sponsorship displayed along with a link to your company web site.
Beaufort County Crime Stoppers is funded by:
• Fundraisers
• Individual donations
• Business donations
Tax-deductible donations can be mailed to:
Beaufort County Crime Stoppers
P.O. Box 1543
Washington, NC 27889